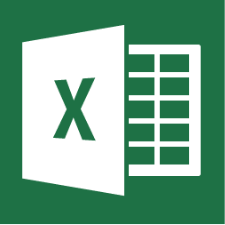 Getting Started
Integration of Microsoft Excel to Adviser Cloud (Spreadsheets)
Download Link
Plugins can be downloaded from within the adviser cloud toolbar as shown below or downloaded by the link provided here: https://plugin.advisorcloud.co.uk/EXCEL/setup.exe

Note: If you'd like further information on how to download the plugins please see our separate plugin article
Settings
Configure the plugin into the Quick Access Bar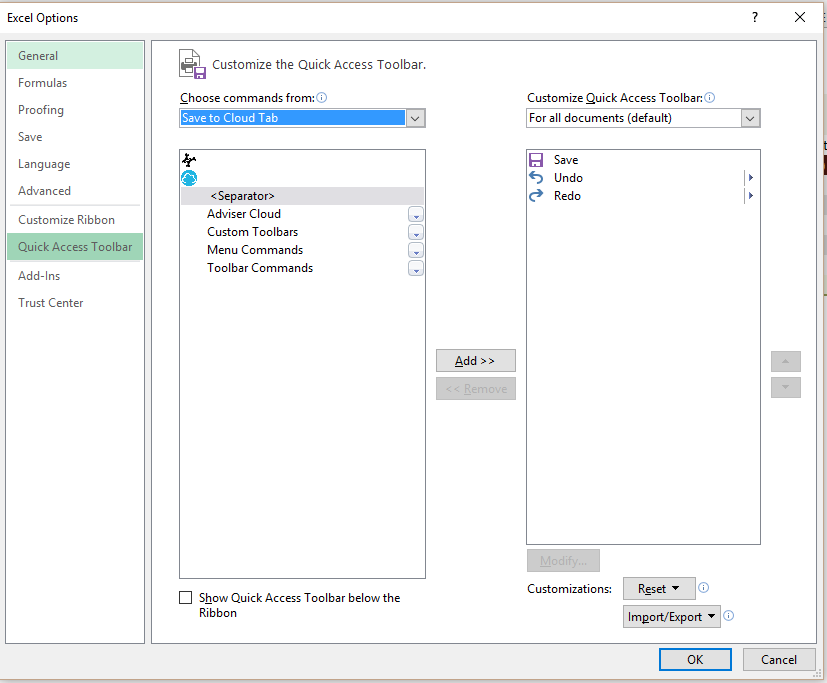 Toolbar will have a circle icon - Shown below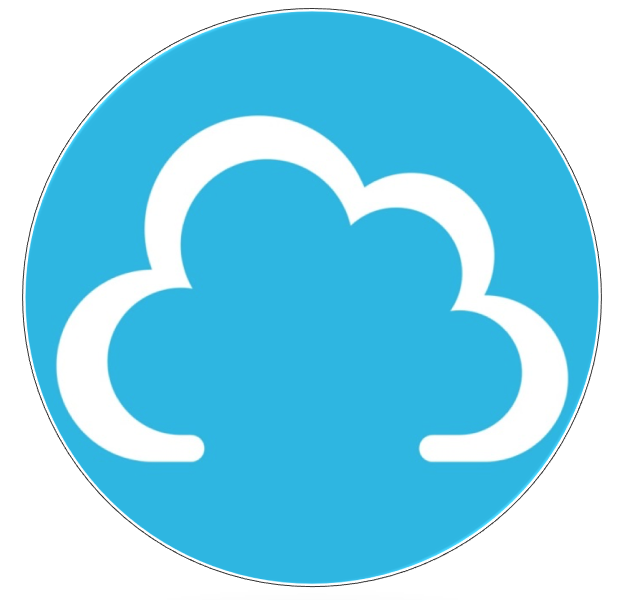 How to use within Excel once plugin installed:
Step 1 - Save directly from Excel to a client's file
Create or open an Excel spreadsheet in the programme and simply click file and then use the "save to cloud icon" as shown below.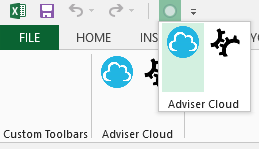 Step 2 - Search for a client
Then Search for the relevant client within Adviser Cloud to Save the spreadsheet to.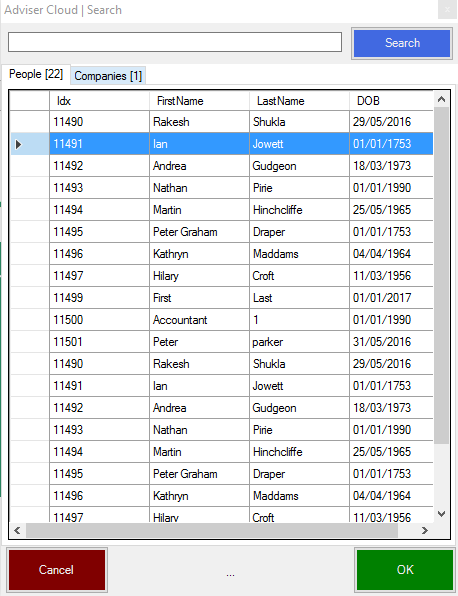 Step 3 - Choose a folder
Choose an existing client folder, or create a new one to save spreadsheet to.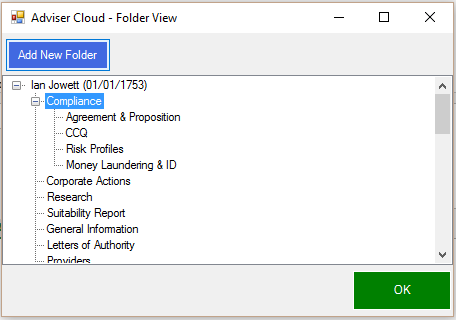 Step 4 - Final checks
Ensure you have chosen the correct client and the correct spreadsheet before you click the green save button.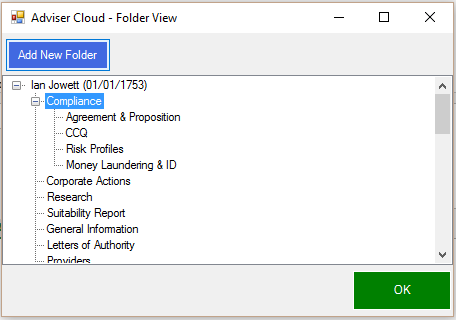 Completion Box
 You will then be shown a completion box like the one shown below.

Saved to Cloud
 Your Spreadsheet is now saved into Adviser Cloud onto the selected client.