Go to the provider section and select the provider that you want to add a new site for e.g. Paradigm Mortgages.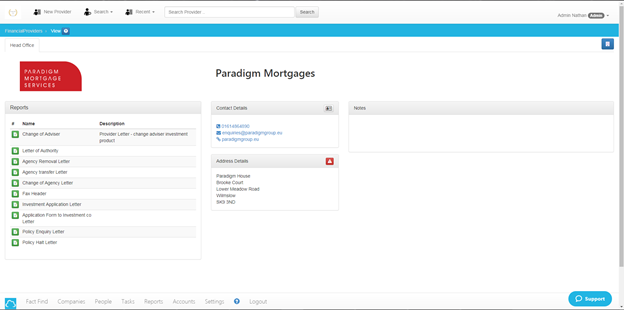 Click the grey card icon on the contact details panel and the contact card will download.

Once it has downloaded it should appear in your downloads.
Open up the file to see the contact card with all the details for the provider.