Go to the provider section and select the provider that you want to add a new site for e.g. Paradigm Mortgages.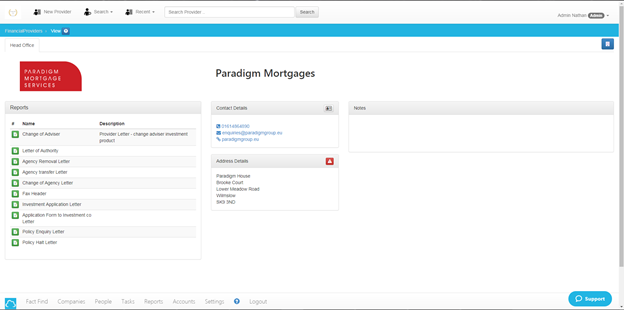 Then click the blue button with the building Icon.

The Add New Site page will load up like this.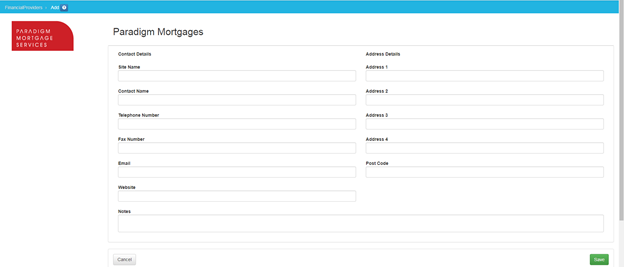 Fill in the details of the new site in the add new site page and click the green save button once done.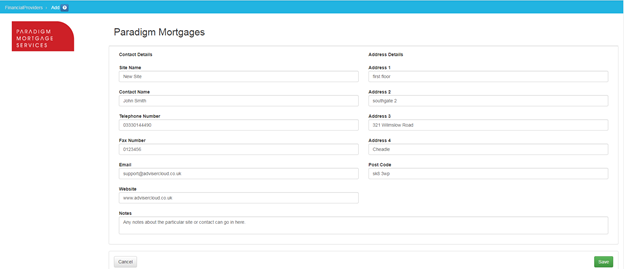 Once the new site has been added you should be able to view it within the provider record.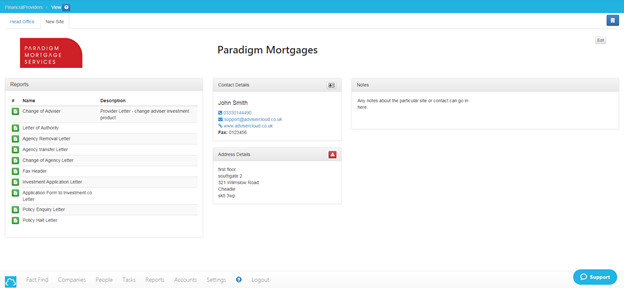 any sites that you add to a provider record will only be visible and changeable to users on your portal.