Go to the Providers section.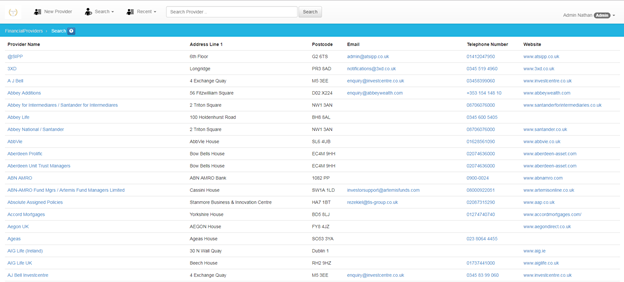 The following menu will be displayed at the top of the screen.

Enter the name of a provider into the search bar.

click the search button to search for that provider.
If there is only one search result, the view provider page will show.

If there is more than one result, a list of providers will show.