If you haven't yet downloaded the plugins please see Separate Article how to download here: https://advisercloudsupport.zendesk.com/knowledge/articles/210120325/en-us?brand_id=752409
The contact log plugin allows you to upload emails to the contact log tab in Adviser Cloud.
Click Read Email within the ADD-INS tab in outlook.

Here you can select who to link the email to, rename the file, edit the note and select how many emails to link.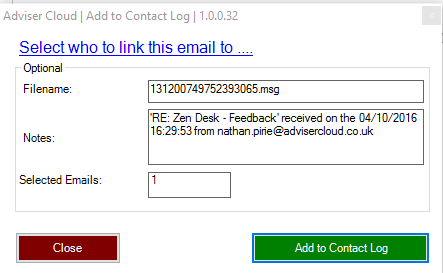 Select who to link the email to and click their name, then click add to contacts to upload the email.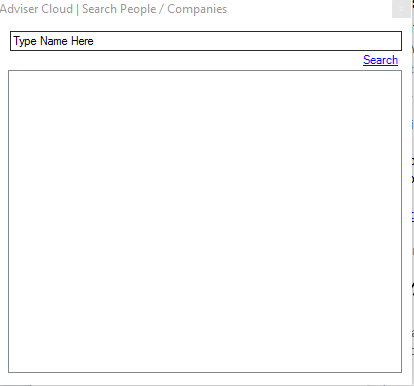 The email can now be found in the contact log.