Adviser Cloud is happy to launch a new integration with CashCalc!
To get an integration set up, you must first have a license with Adviser Cloud and CashCalc.
To find out more about Adviser Cloud, Click here: https://advisercloud.co.uk/
To set up the integration you must follow the following process:
Open the Settings Tab → Integrations →Press Install on CashCalc.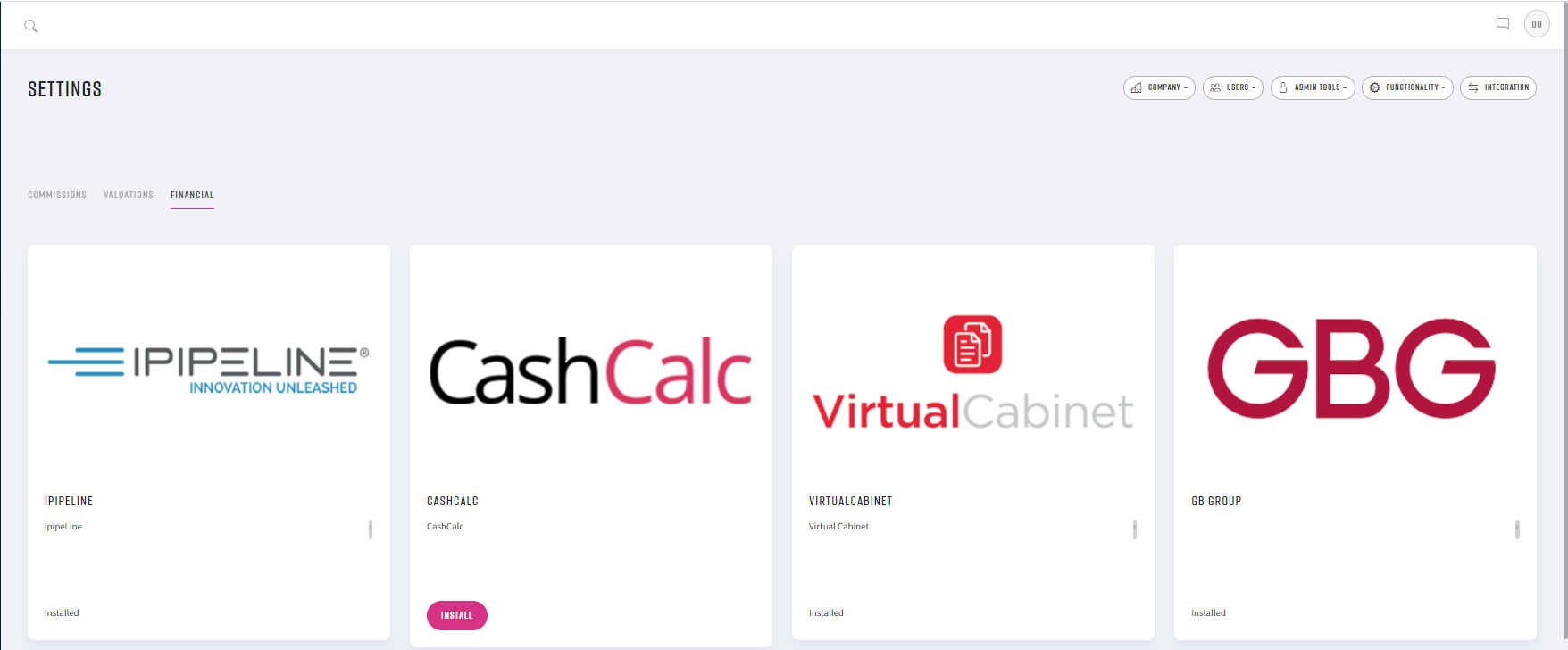 You will then be prompted to enter your CashCalc credentials: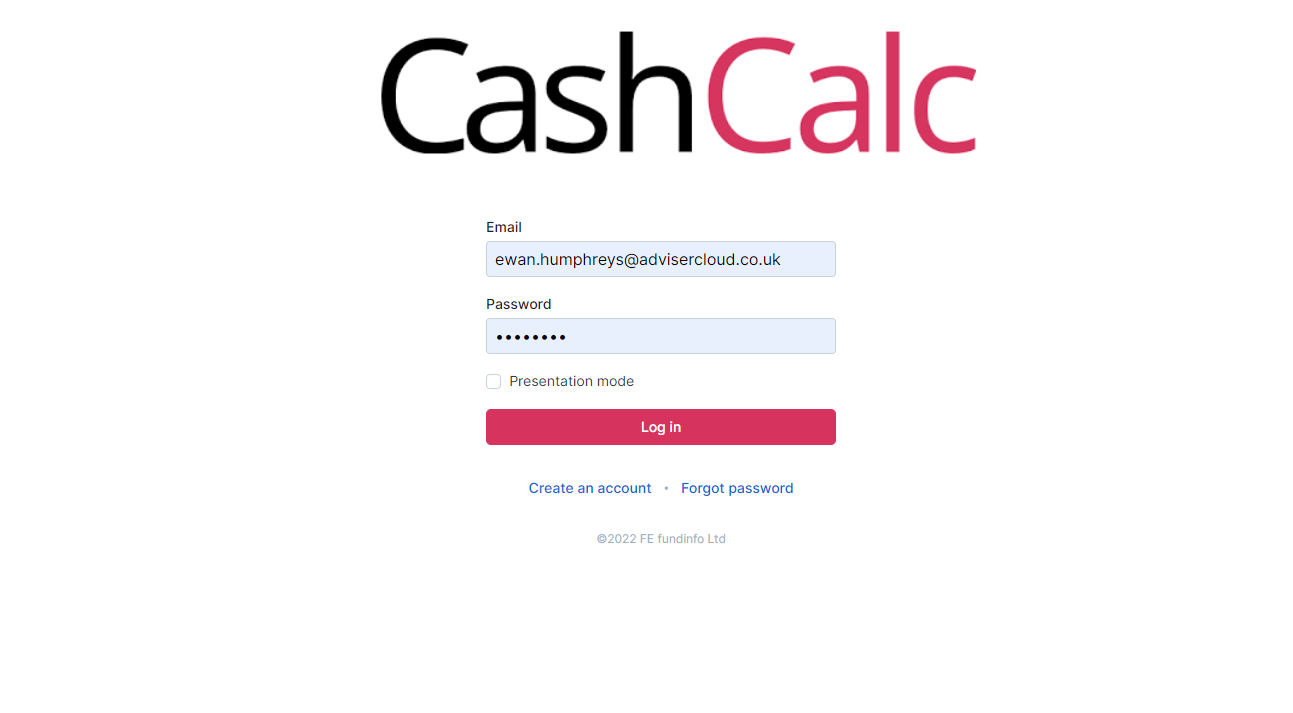 Once they have been entered, your integration is now set up and now when you go to a client, you can now launch CashCalc from the Actions Menu.