To Create a new product within Adviser Cloud:
Go to the People Tab within the main menu.

Choose person you'd like to create a new product for - type in name and click search or use search all
function:

The selected persons screen will be shown.

Click the blue products tab and then click required product you wish to create.
One of the following screens will be displayed.
Complete relevant details and then click green Save button.
New Assurance Screen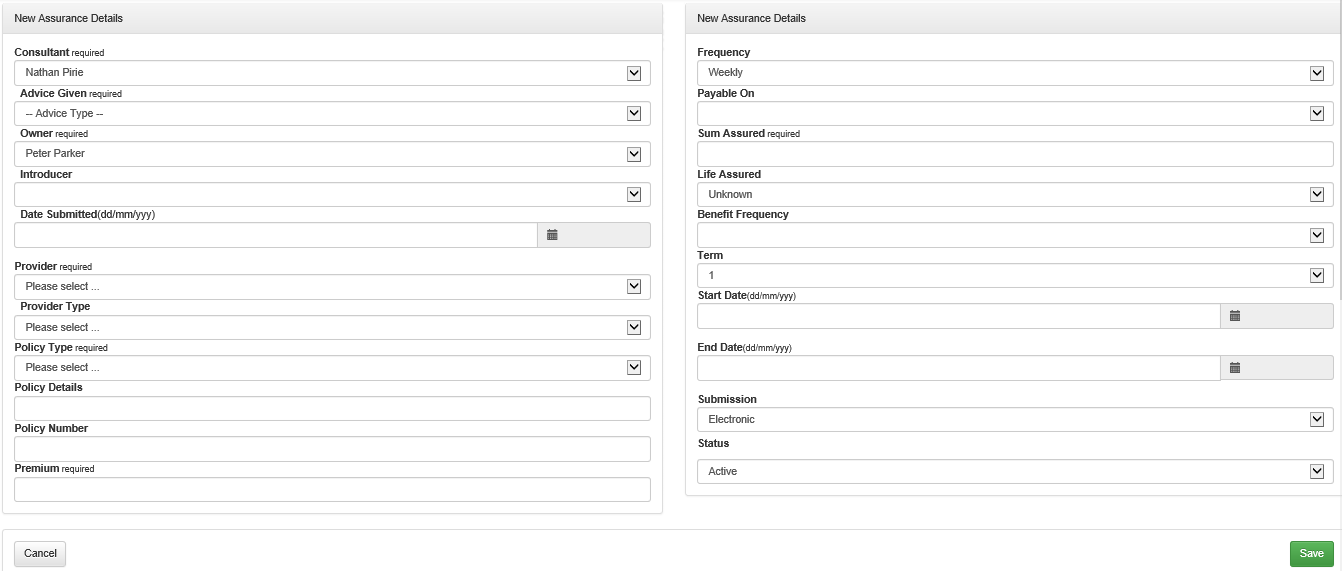 New Pension Screen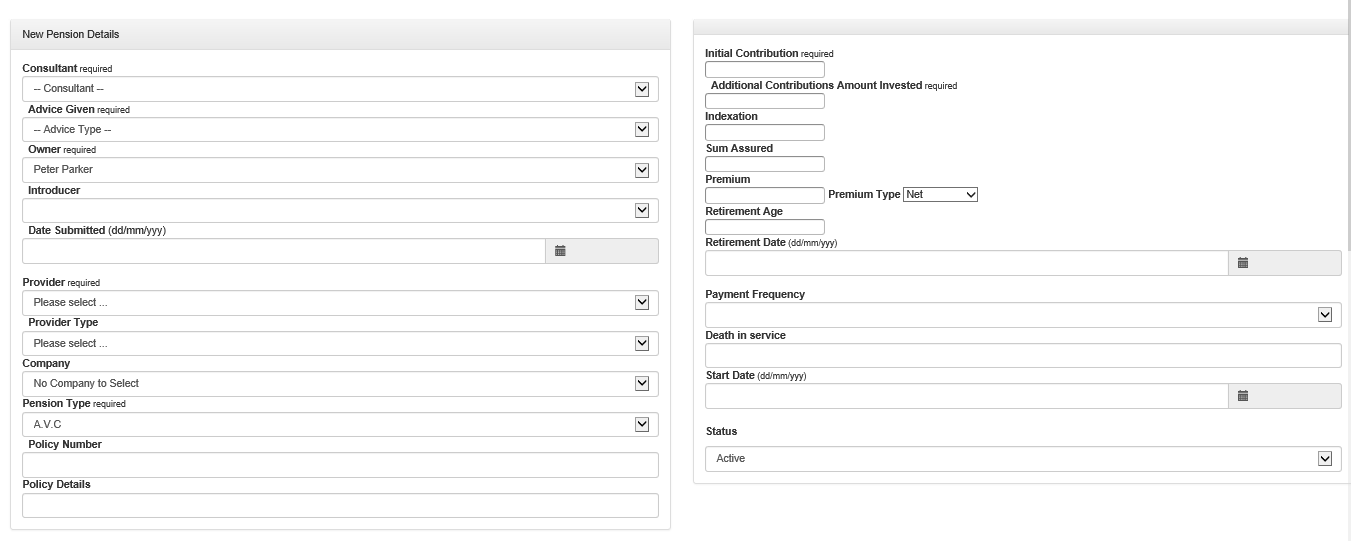 New Equity Release Screen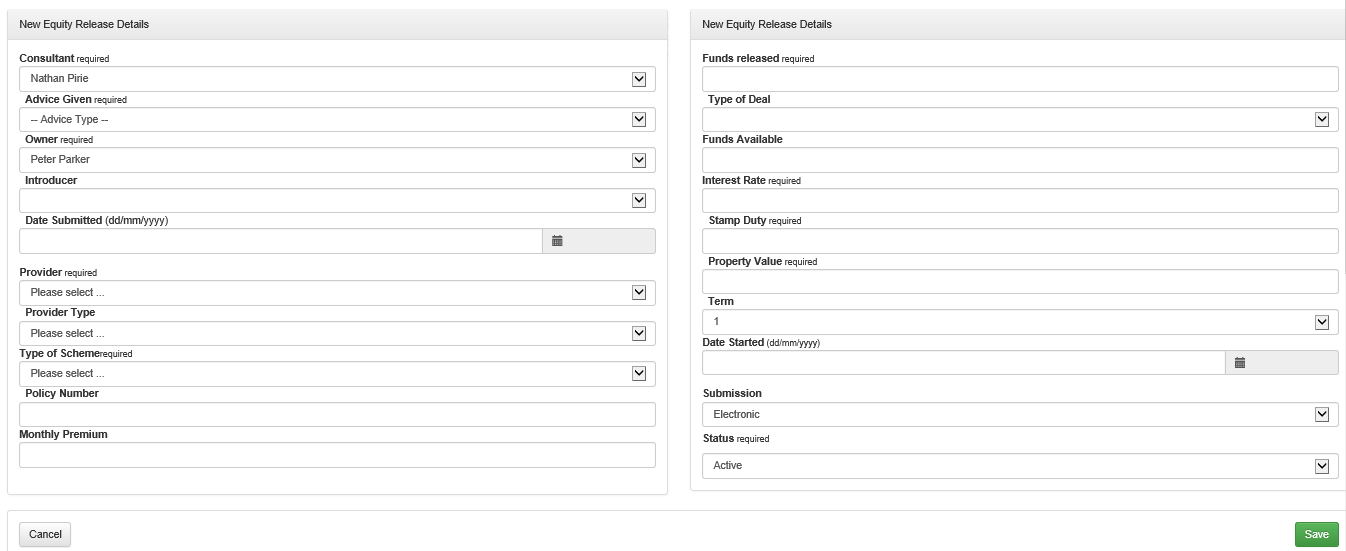 New Investment Screen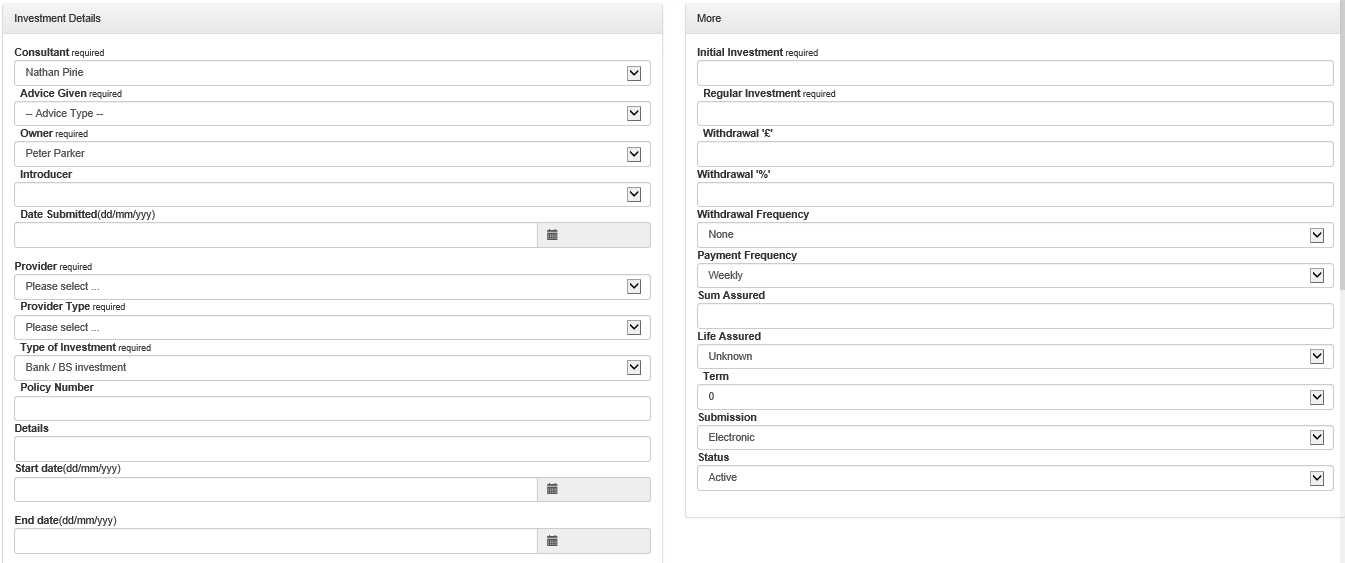 New Mortgage Screen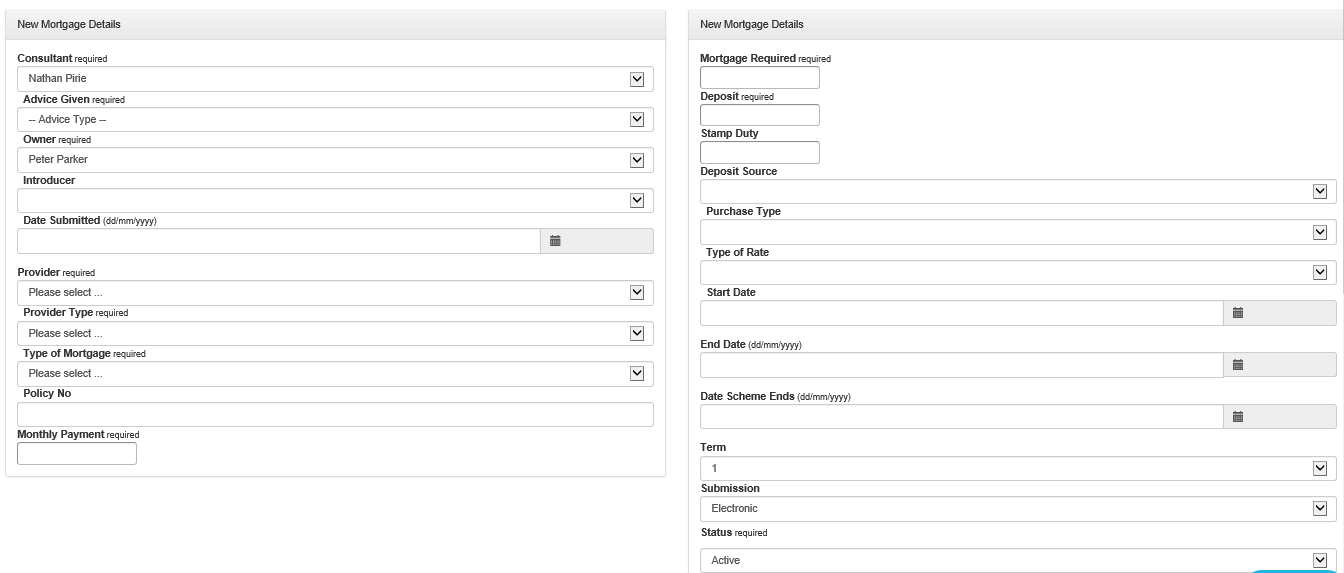 New Retirement Screen

In addition you can add one of the following new products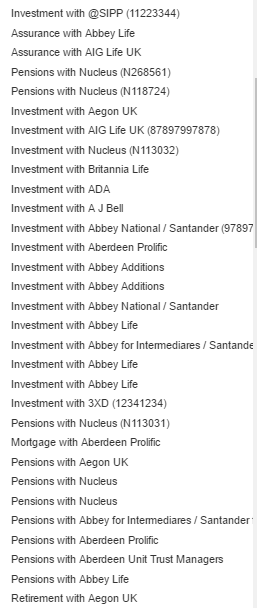 Sample screen shown below.