Go to the person you'd like to view, add, edit or delete an asset for.
See this article for help on how to view or search for a person: View or Search for a person. 
Click the Assets tab as shown below:

If no assets have been added the following screen will be displayed

If any previous assets have been added for the person they will be displayed as shown below.

To  Remove or Edit a current asset use the following buttons

To add an additional asset for a person click the grey add button or use the Green add assets button for a new asset.


The following screen will be displayed - complete the relevant details and click the green Add Asset button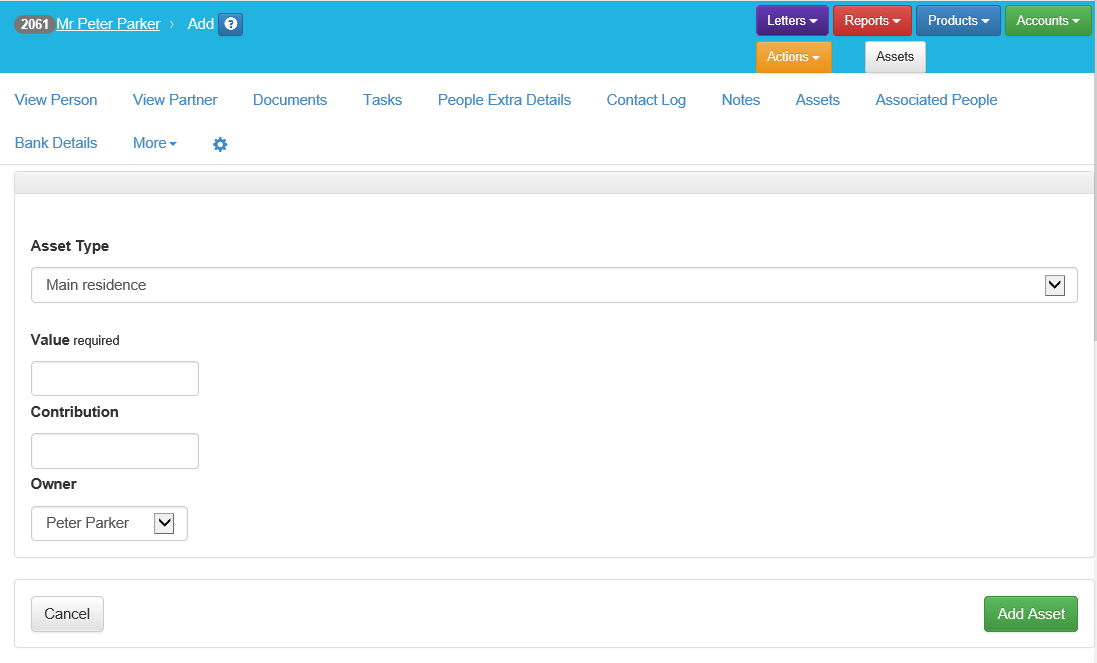 Once added this will appear in the assets list and be included within the Total.