You can add, edit or delete client refs for a person.
Go to the person you'd like to view, add, edit or delete a client ref for.
See this article for help on how to view or search for a person: View or Search for a person.  

Click the client refs tab as shown by clicking More and then client refs from the list displayed: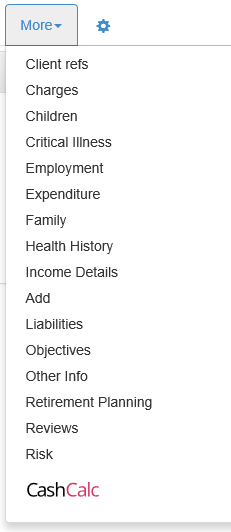 If no references have been added the screen below will be shown

To add a client reference number click the green button as shown below.

The following screen will be displayed. Complete the relevant fields and then click the green Add button.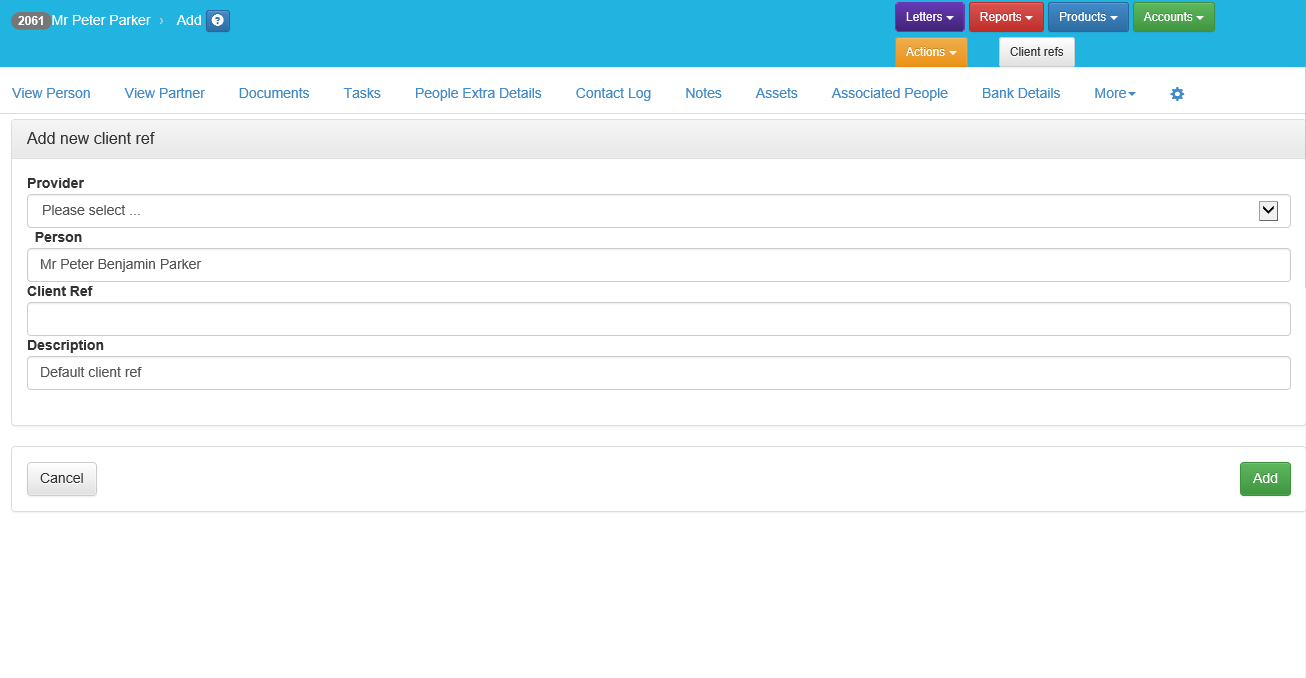 The References added will be shown as below.

You can add further as you wish.
To Edit a Client Reference number simply click the blue edit button next to the entry you wish to amend. make required changes and click save.