Go to the person you'd like to view, add, edit or delete a note for.
See this article for help on how to view or search for a person: View or Search for a person. 
Click the Notes tab as shown below:

Any Previous notes added for the person will be displayed as shown below.

If no notes have previously been added the following screen will be displayed

An alternative view of the notes can be found on the persons record as shown below.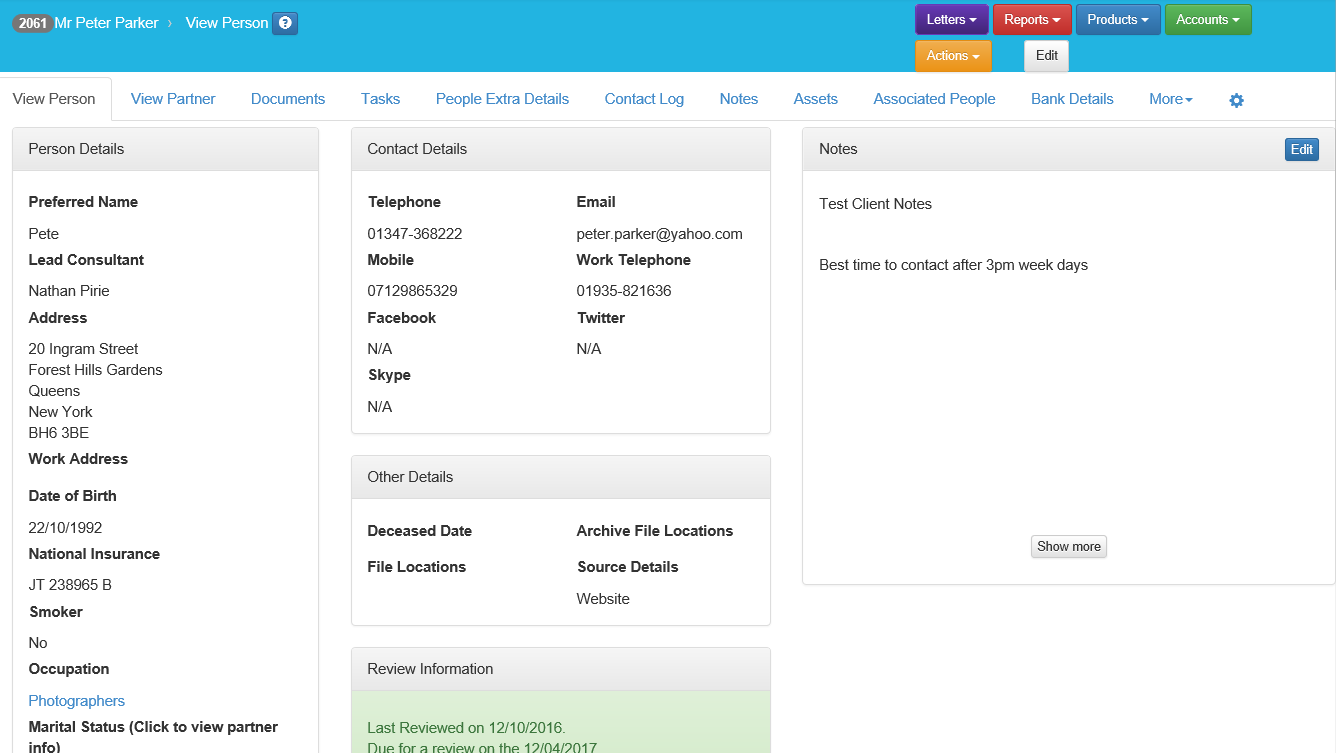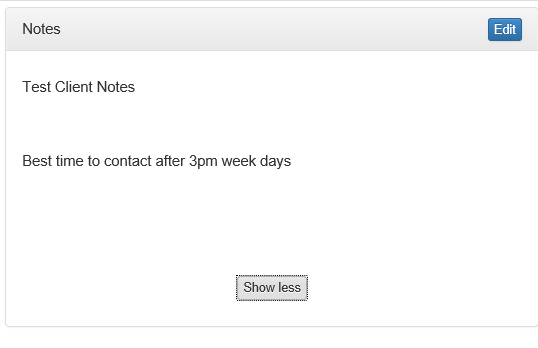 To add additional notes or edit current notes click the blue Edit button if on view person tab or grey edit button if within notes tab.