To add a client or couple to adviser cloud - go to the People Section.

Click Add tab as shown below

The following menu will be displayed - click either Single Client or Couple as required.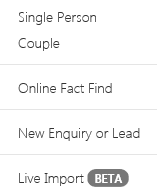 The following screen will be displayed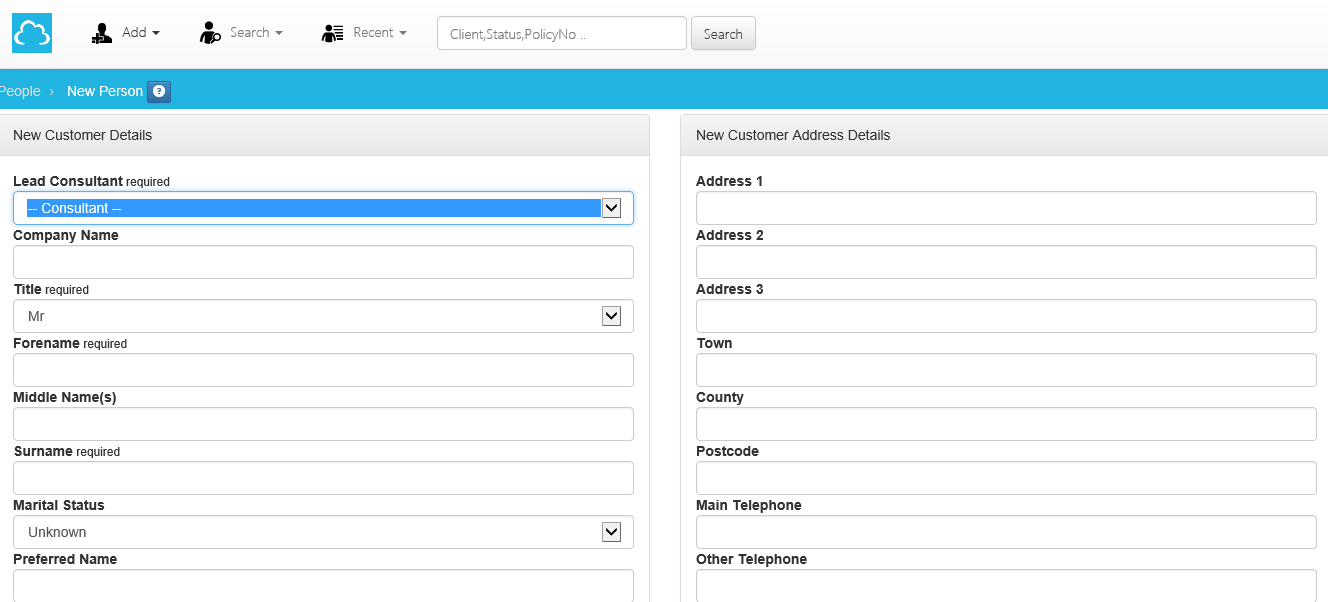 Complete all relevant details as shown above and then click the blue Duplicate Check button (To ensure the person / couple aren't already on the system) then click the green ADD button to add the person / couple to the system.

To add further details or amend details click the grey edit button.