Go to the Tasks section of adviser cloud.

The following screen will be displayed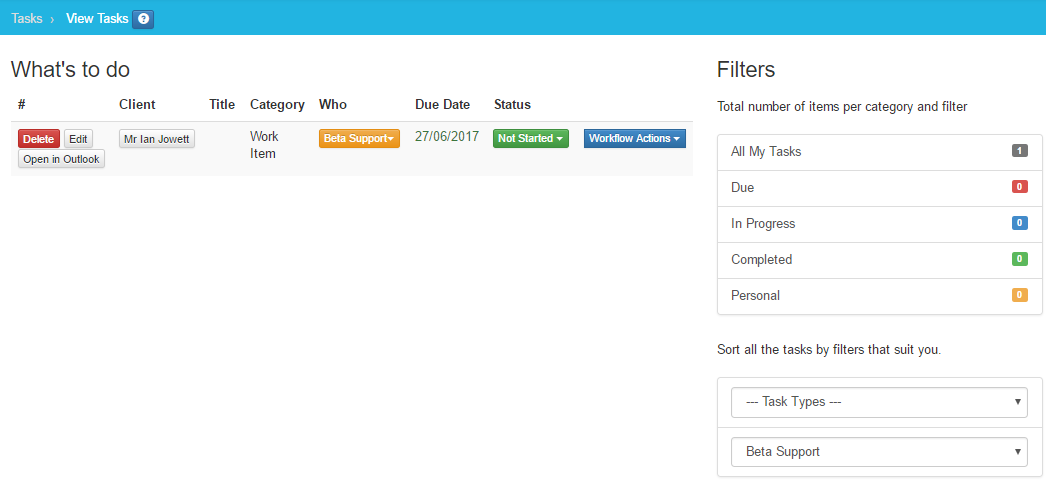 To add a new task click the New Task button at the top of the screen.

Enter the required details including due date and task title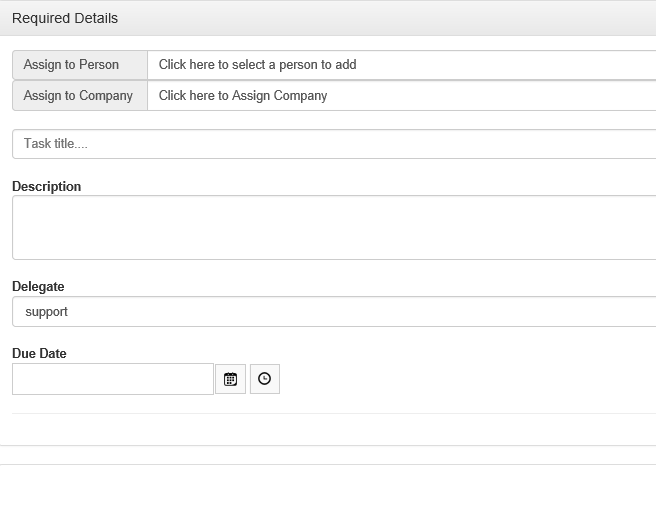 Optional Details
There are some optional details (Priority & Status of Task) that you can add if required.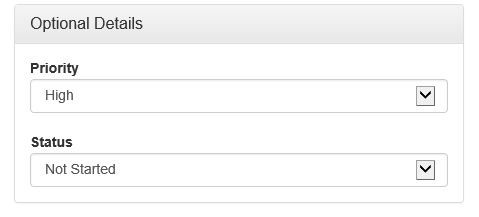 Then click green Save Button

Your new task will be displayed under the view tasks tab.

You can sort and filter tasks as shown below: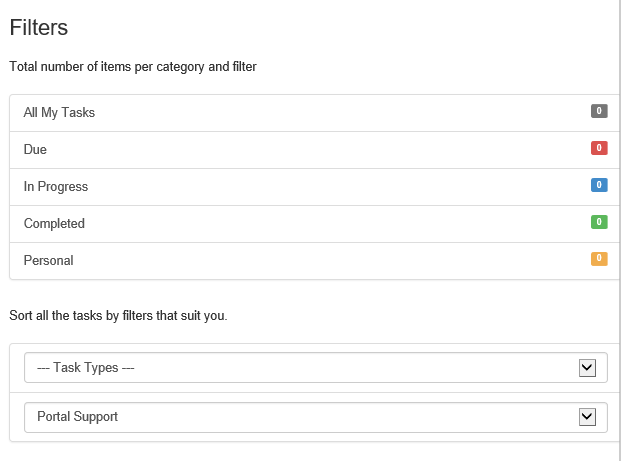 There are many Task Types you can choose from in the drop down menu.