You can add associated people to a client record such as a solicitor or accountant.
Go to the person you'd like to view, add, edit or delete an associated person for.
See this article for help on how to view or search for a person: View or Search for a person. 
Click the Associated People tab as shown below:

Depending on the configuration of your screen the associated people tab may be located under the More tab as shown below.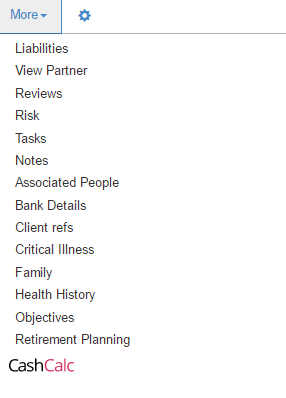 The Following Screen will be displayed if no associated people have been added yet.

If previously added, a list of associated people to the client record will be displayed as shown below.

You can edit or delete an associated person using the following buttons

If you wish to add a new associated person then click the grey Add button to the top right of your screen.

  or by using this button

The following screen will be displayed: Complete all relevant fields and click green Add Associated Person button.