You can add, edit or delete liabilities for a person.
Go to the person you'd like to view, add, edit or delete liabilities for.
See this article for help on how to view or search for a person: View or Search for a person.  
Click the liabilities tab as shown by clicking More and then liabilities from the list displayed: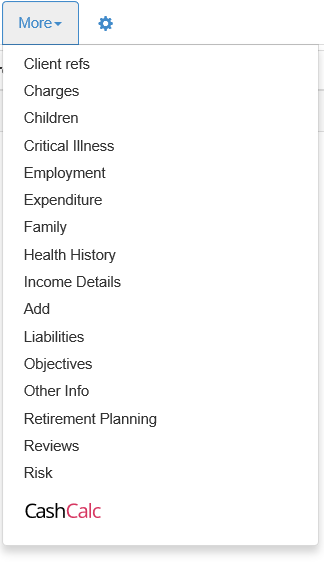 If liabilities have already been added it will be displayed as shown below:

To edit or delete a liability click the button next to the line you wish to edit or delete

If you wish to Add a new liability for a person then click the grey Add button to the top right of your screen for the person you wish to add it for.

The following screen will be displayed: Complete all required fields and click the green Add Liability button.