Using the great API technology at Nucleus Financial, Adviser Cloud have created a "Sync To Nucleus" button. 
Go to the People tab within the main menu.

Choose person you'd like to sync to Nucleus - type in name and click search or use the search all
function.

Once you have selected the person - click the orange Tasks tab within the top menu.

From the drop down select - Sync with Nucleus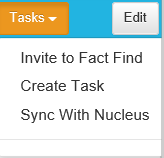 The following screen will be displayed

Click the blue Show Advanced Info button to be shown the following screen: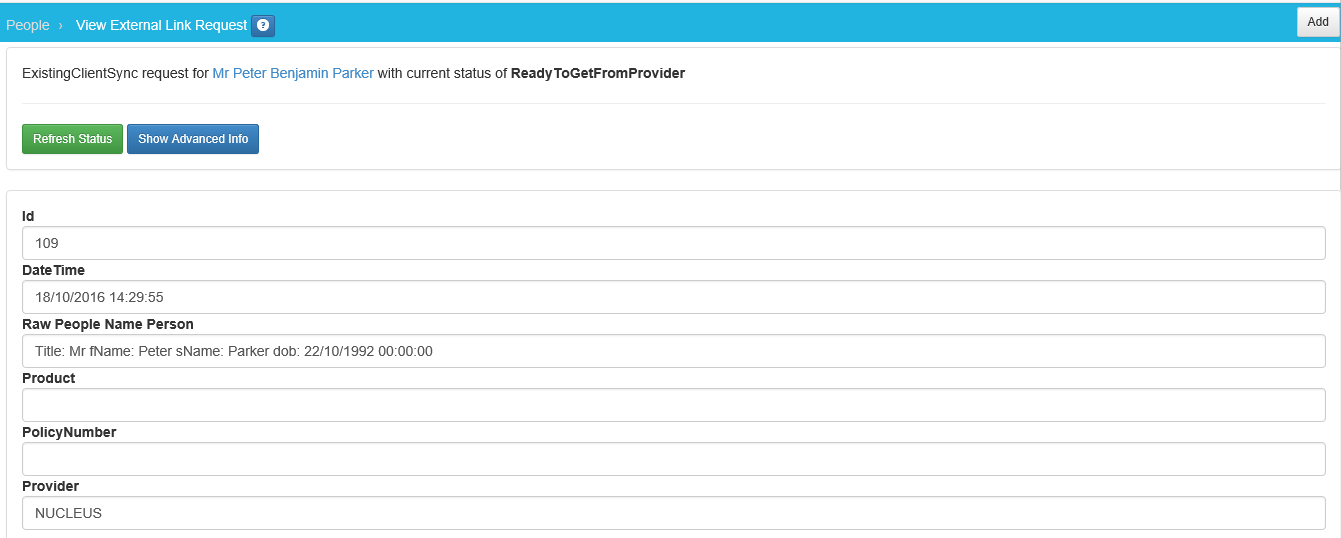 This screen will display the status of the sync request. i.e. Retrieving from Provider
Clicking the green Refresh Status button will allow you to see the different stages as adviser cloud communicates with Nucleus.