Go to the Settings Section of Adviser Cloud

Adviser Details can be viewed and edited within the Adviser Details tab under the Users Section - as shown below.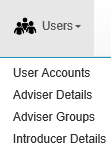 Click the Adviser Details tab and a List of all your advisers will be displayed as shown below.

Edit an Adviser
You can edit an adviser by clicking the blue Edit button next to an adviser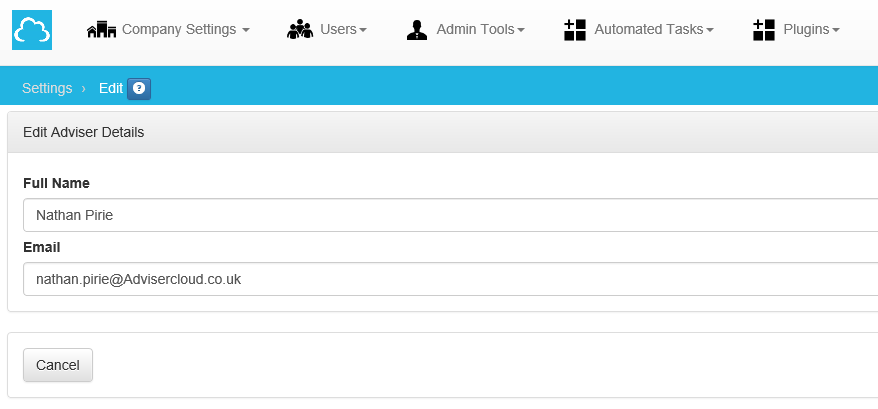 make the relevant changes and then click Green Next button to return to main screen.

Add a New Adviser  
You can add a new adviser by clicking the grey New Adviser button in the top right corner.

Complete the required fields (Full Name and Email address of adviser)  then click Green Next button to add the adviser.