What does it mean when you 'Session Expired' appear similar to the one shown below?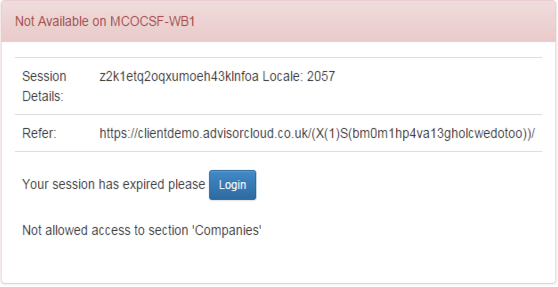 This usually means your active session has timed out, like a bank or other web screen that also has enhanced security, this is normal and shows you that the security of Adviser Cloud is working as it should be.
Pressing the blue Login button will allow you to re-authenticate and login again, if this problem persists then please contact us or open a new ticket here our support desk.