About
The contact log is where you keep a running history of your client contact allowing you at any point to see a log of emails, meeting, phone calls and letters etc.
Benefits include:
Be compliant by logging all communications

Add emails straight to the contact log

Add to the contact log from anywhere

No need to access adviser cloud via a web browser

Scan straight to folder
View the contact log for a Person
Within the People Section of Adviser Cloud

1) Search for Required person


2) Click View

3) Click Contact Log tab

The contact log list will be displayed for that person as shown below.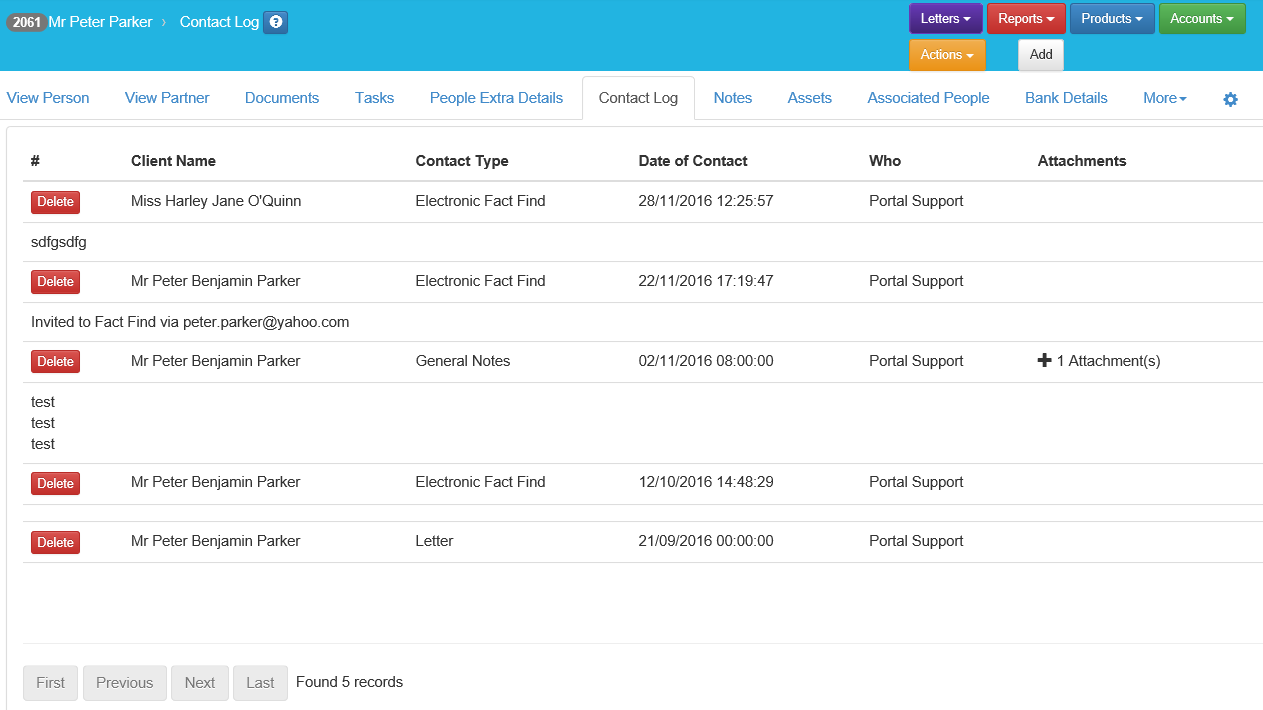 If there are no recorded contacts for the person the following message will be displayed.

Manually Add to the Contact Log
Within people section choose the relevant person you wish to add a contact for and click View
 Then click the Contact Log tab

on the top right corner click the grey Add button

Select type of Contact i.e meeting / phone call etc - Add the date of contact

Upload any required attachments for this contact i.e. notes from a meeting (Click Browse Button and select relevant attachment)

Click the green Add (Save) Button

Your new contact will appear in the log for that person as shown below.

Add an e-mail to Contact Log
1) Go to your emails
2) Click on the e-mail that you'd like to add to contact log
3) Click Add-Ins tab (If you haven't already installed the contact log plug in please see separate article on how to install before reading this article)

Click Read Email button.

The Following Screen will be displayed - Type the name of the client / Company you wish to add to and click search.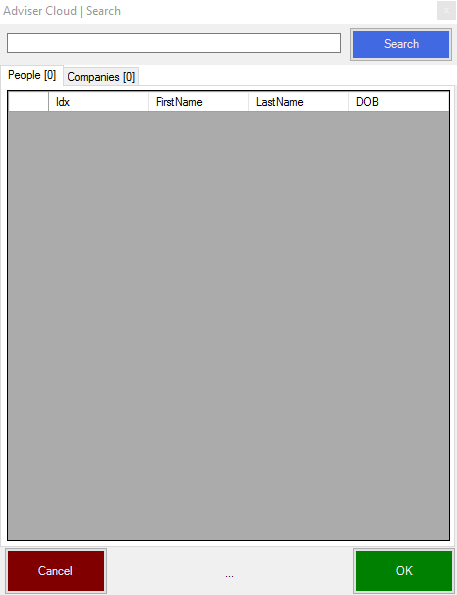 A List will be displayed of possible options - Select required person / company and click OK button.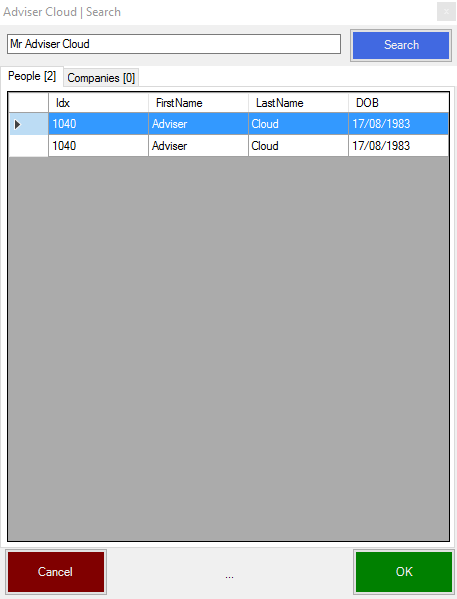 Select Folder and click OK button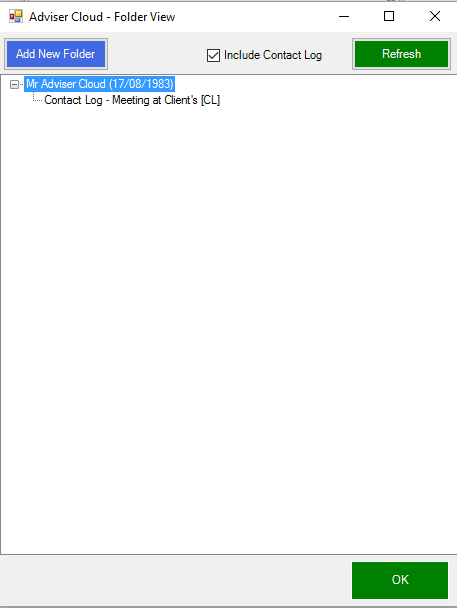 Success Message will be displayed as shown below.

View the email added to the contact log within Adviser Cloud - to read/check the email click on the attachment.