When you gain a new client or lead you can simply add to the Adviser Cloud system using the steps shown below.  
Click People tab on bottom of Adviser Cloud screen

 Click the Add tab arrow and then click New Enquiry or Lead

The screen below will be displayed - complete all relevant fields.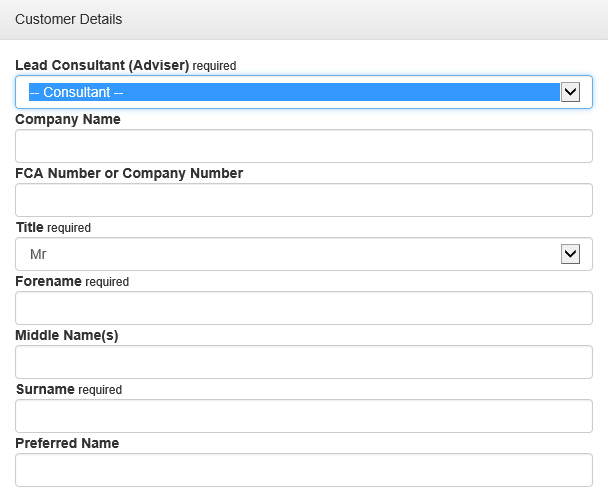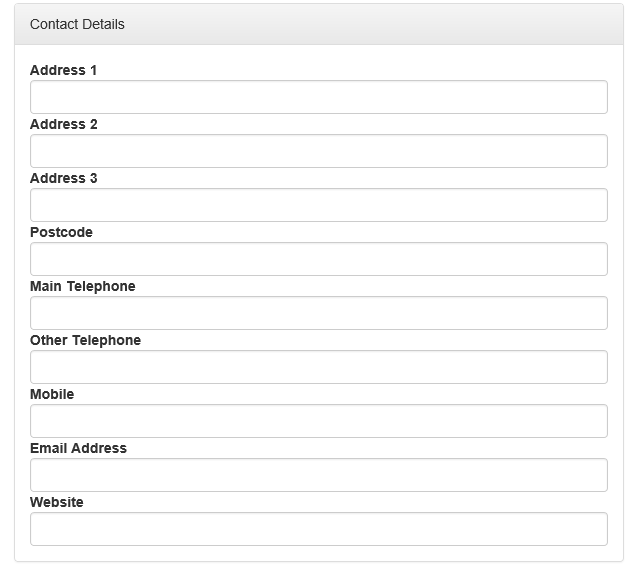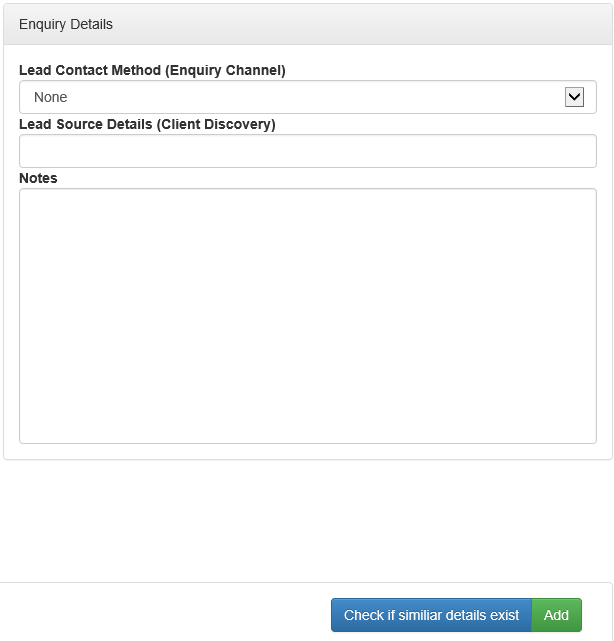 If you wish to check if the person already exists before adding to the system then click the blue button shown below:

Once you are ready to add the new Enquiry / Lead to the system click the Green Add button shown below.