Adviser Cloud will do all the hard work and easily reprocess a statement.
Note: When would you need to reprocess a statement? You will need to reprocess a statement when you have a non-matching reconciliation that you have since corrected. This non-matching will be shown in red on the statement (see example below)
Within the Accounts section

Click the provider statements tab and select view statements.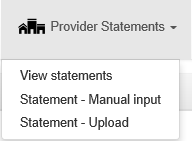 Locate required statement from list:

Within the Commands tab on the relevant statement click the Re-Process button.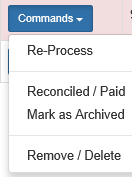 For the Full Article on Processing Provider Statements please click here: Processing Provider Statements