Your Adviser Cloud Portal can be customised with your company logo showing a professional and personal service to your clients.
Within the Settings tab along the bottom of your adviser cloud screen

Click Company and then Company Details.

Click Browse button within the Upload Company Logo section.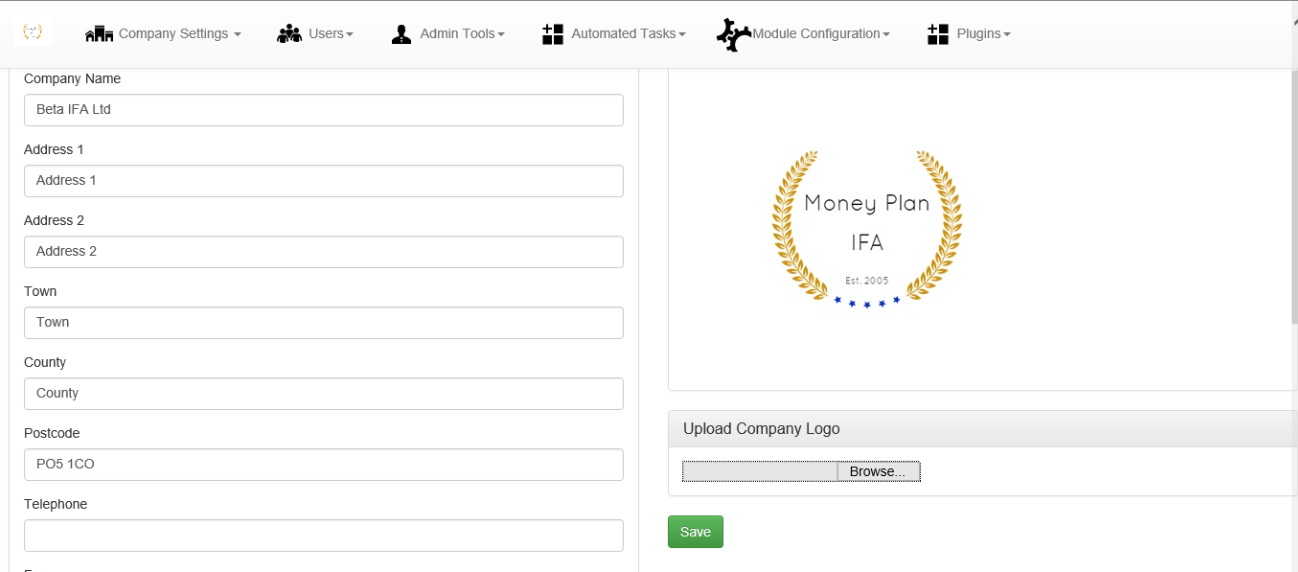 You will be taken to your files and folders - select the folder that contains your logo of choice and then select logo and click Open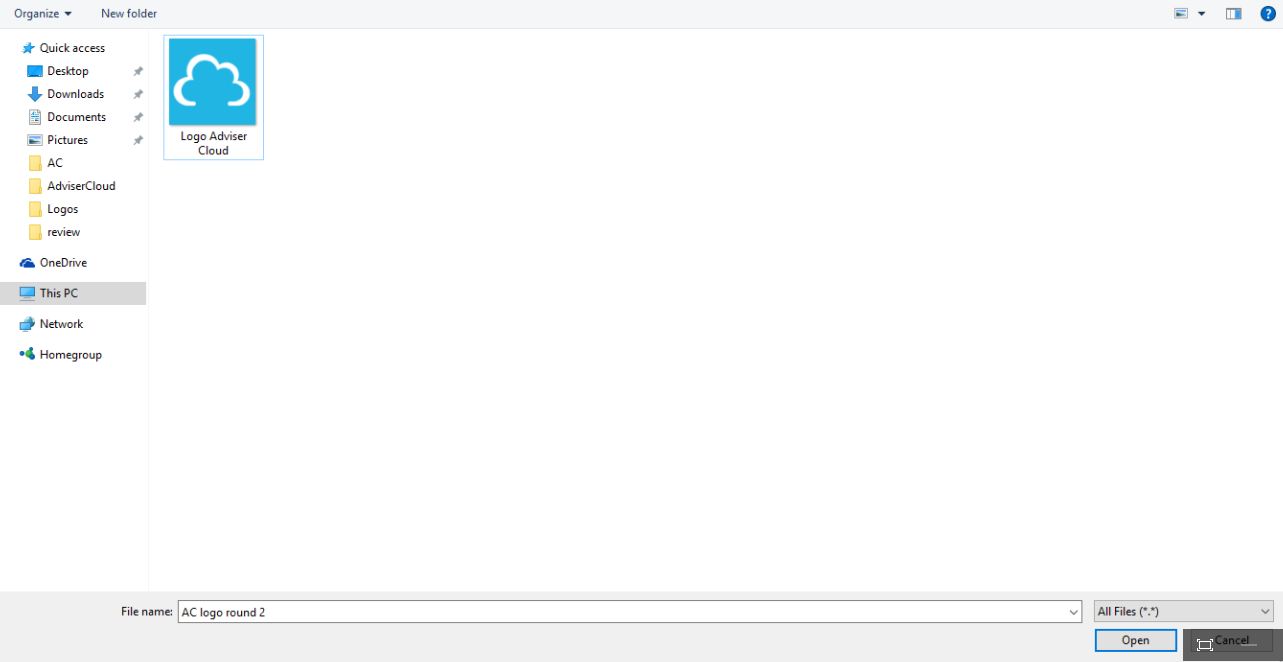 This will then upload your chosen logo to the Adviser Cloud system.